Township Board of Supervisors
The Board of Supervisors is a five-member governing body elected by Mount Joy Township residents.  Their primary duties are adopting an annual budget, enacting and amending legislation, and guiding policy for the operation of the Township.
3rd Monday of each month; 7:00 p.m.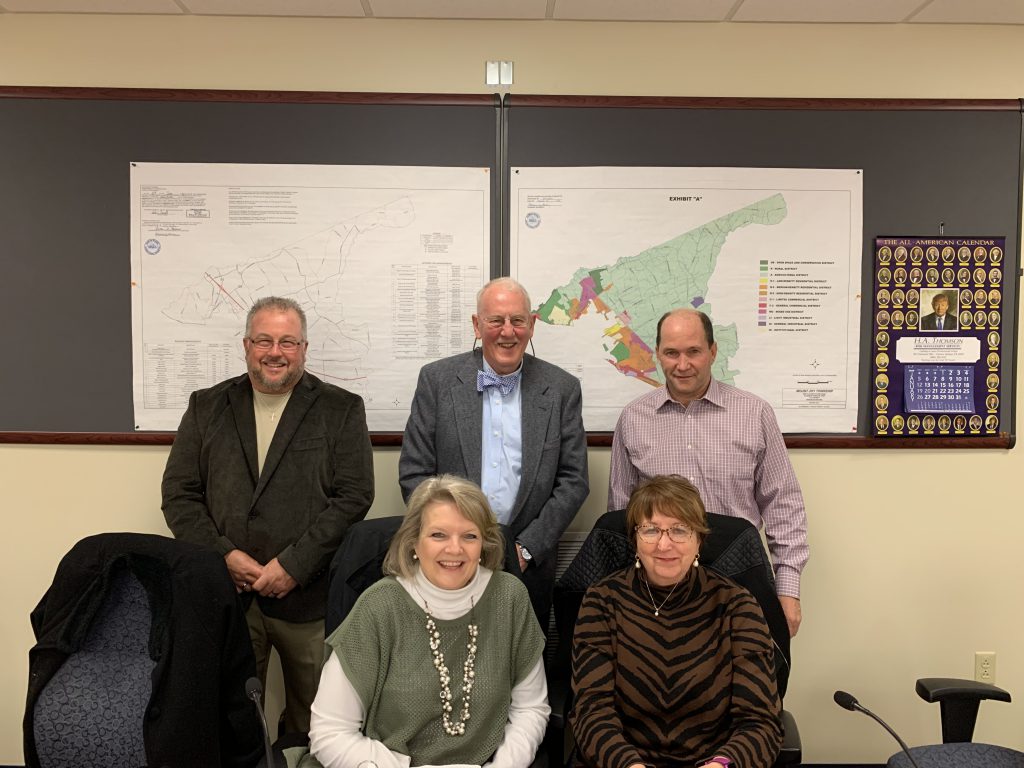 Members:
Chair – Debra E. Dupler
Vice-Chair – Lisa S. Heilner
Member – Kevin M. Baker
Member – Gerald G. Cole
Member – David W. Sweigart, III
Parks & Recreation Board
The mission of the Parks & Recreation Board is to provide public parks and open space that meets the needs of Mount Joy Township's residents.  The Board guides decision-making pertaining to development, maintenance, and improvement of the parks.
2nd Tuesday of each month; 7:00 p.m.
Members:
Chair – Jeff Phillippe
Vice-Chair – John Felix
Secretary – Don Bush
Member – Karen Boyer
Member – William Duncan
Planning Commission
The primary responsibility of the Planning Commission is to approve subdivision and land development plan applications.  Additionally, the Commission prepares the Comprehensive Township Plan and makes recommendations to the Board of Supervisors regarding amendments to land use ordinances and the Official Map.
4th Monday of each month; 7:00 p.m.
Members:
Chair – Richard Gates
Vice Chair – Delmar Oberholtzer
Secretary – Kevin Baker
Member – Rodney Boll
Member – John Dice
Member – Lisa Heilner
Member – Michael McKinne
Zoning Hearing Board
The Zoning Hearing Board hears applications under Article IX of the PA Municipalities Planning Code, specifically special exceptions, variances, and appeals of enforcement notices issued under the Zoning Ordinance.  The Board acts in a quasi-judicial capacity.
1st Wednesday of each month; 7:00 p.m.
Members:
Chair – Thomas Campbell
Vice Chair – James Hershey
Secretary – Gregory Hitz, Sr.
Alternate Member – Robert Newton, Jr.